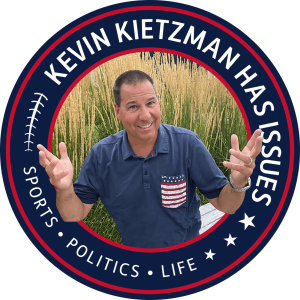 Thursday Jan 12, 2023
Biden Inc. Unraveling, Newsome Benefits, Mizzou Falls Flat, Neutral Site Fave, Farmageddon QB's in Playoffs
   It's getting ugly for Joe Biden as secret docs, emails and dealings to get get rich after he finished his Vice Presidency are pushed to the front of the news almost everywhere.
   You know California governor Gavin Newsome loves all this... it's seems impossible he's going to be a team player and just let Biden run alone in 2024.
   The Missouri Tigers didn't play any kind of a make or break game at A&M Wednesday night, but the results were a bummer for sure.  We break down what this game means for Mizzou.
    The NFL is seemingly locking in on Atlanta for a neutral site AFC title game January 29 but it's not set yet.  And how about the rookie "Farmageddon" quarterbacks Skylar Thompson and Brock Purdy getting starts this week in the playoffs.