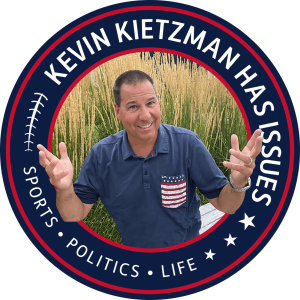 Thursday Sep 21, 2023
Chaotic Bears Coming to KC, Chiefs Injuries Pile Up, Royals Delay Stadium Again, Garland is Fraud, Cruz Prediction, Twindergarten Opens
   The Chicago Bears are a hot mess.  A really hot mess.  Their quarterback is 5-22 in 27 starts and is blaming the coaches.  The defensive coordinator just quit and they have a road game at KC.  This is going to be fun.
   The Chiefs injury list includes a whole bunch of starters but it's a good week to have this issue.
   The Royals quest for a new stadium hits another roadblock and they will no longer announce their site this month, pushing it off for somewhere down the road.
   A school in KCK has to play high school football games in daylight after gunfire broke out last week.
   Merrick Garland's appearance in front of the House Judiciary committee was a slap in the face to the citizens of this great land.  Senator Ted Cruz has a Dem prediction you may have heard someplace before.
  Howard Stern is excited about the latest jab and a school district in Pennsylvania is opening Kindergarten this fall for a record number of twins.