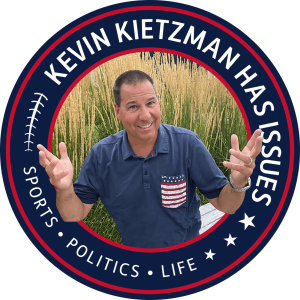 Monday Sep 25, 2023
Chiefs Make Swift Work of Bears, WR Rice Emerging, Tigers and Hawks Ranked, Huge Poll Lead for Trump, American Soldiers in Ukraine
   The Chiefs made swift work of the Chicago Bears with the world's most popular singer watching from Travis Kelce's suite.  We'll all remember this as the Taylor Swift game as the happy couple rolled out of Arrowhead in a hot rod convertible.  But there's a lot of football to digest from this one with a defense that could be dominant and a rookie wide receiver emerging as the top target.
   We talk Dolphins, Broncos, Cowboys the Steelers plane making an emergency landing at KCI on their way home Sunday night.
   Then it's all college as Mizzou and KU get wins to crack the top 25 and KSU beats UCF.
   The Washington Post has released a poll that shows Donald Trump crushing Joe Biden.  But it's the way they describe their own poll that's the best part of the story.
   And did you know a hospital in Germany is treating wounded American soldiers from the battle field in Ukraine?  It's true.