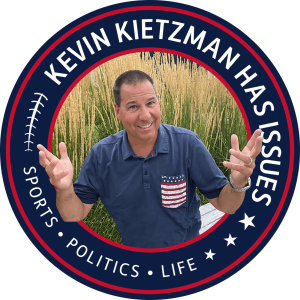 Friday Sep 15, 2023
Dem "Wrap Up Smear" Targets Biden, Trump Landslide Poll, Alford Loves Cabo, CFB w/Pete Mundo, Lee's Football Picks
   We have a clip of Nancy Pelosi describing how they smear Donald Trump and it's got a name.  Now the "Wrap Up Smear" appears to be setting in motion against Joe Biden.  This is going to be fun!
   A new poll shows where Donald Trump is today versus a couple weeks before the 2020 election and it's incredible.  He's got huge gains with voters in all the right places.
  Missouri Congressman Mark Alford has introduced the CABO act and it has nothing to do with sandy beaches or my favorite little dog.
   KCMO's Pete Mundo has me as a guest this week at www.heartlandcollegesports.com and we talked football with an emphasis on KSU-Mizzou.  I'll have a clip for you on what Pete thinks.
   And Lee Sterling of www.paramountsports.com is off to a great start and shares his picks for our area games and more.