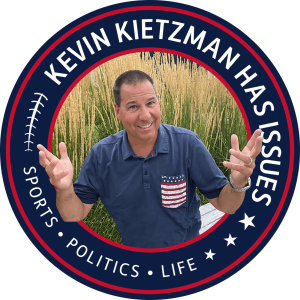 Tuesday Mar 07, 2023
Fox v Trump, Danger in Mexico, KC Pitcher's Big Change, Kelce Skit Cancelled on Purpose, 103 Year Old Writes Book
   Tucker Carlson released all kinds of new footage from the capitol riot on January 6 and it shows a completely different story than the show trial select committee portrayed.  So why isn't Fox News airing much about this story other than Carlson?
   Four Americans in Mexico could be dead after they drove across the Texas border into a cartel controlled town and got shot up.  What the hell is going on in Mexico and when are we going to stop it?
   A Royals starting pitcher has developed a new pitch that a scout for another team says "will change his career" if he can throw it for a strike.  
   NBC says it pulled a Travis Kelce/Creed Humphrey pre recorded skit from SNL because of time contraints.  But many people think it was pulled for political reasons.
   And a 103 year old woman you have likely heard of has written a book... you gotta hear this story.