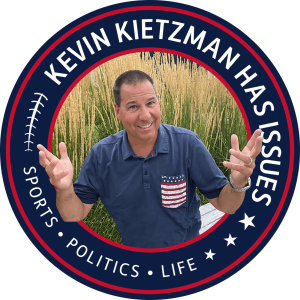 Thursday Sep 14, 2023
GOP Cat Fight Annoying, Stigall Leaving KCMO Radio, Toney Owns Mistakes, Rodgers to Return, R's Worst Season
   We try hard to accentuate the positive here at KKHI but sometimes you have to call a spade a spade.  This stupid in-fighting between Republicans is flat out annoying and despite winning he majority in the House of Representatives, these clowns are doing nothing but fighting each other.
   It came out of nowhere but www.chrisstigall.com has decided to leave his show on the popular KCMO Talk Radio station and work for the Herzog Foundation.  We have the details.
  Chiefs receiver Kadarius Toney owns up to all those drops last Thursday in the season opening loss.  I can promise you, drops won't be the story of this player this year.  I'll tell you what will be his story.
  Aaron Rodgers says he's returning to football after his season ending injury and the Royals are trying to get a new stadium during a record breaking year for losses.