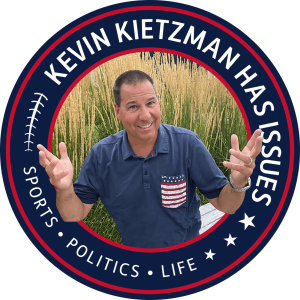 Tuesday Jan 03, 2023
Hamlin Injury Frightening, Media Reax Predictable, Other Stories Ignored
   Our eyes don't lie to us and that's why so many were in shock after Bills safety Damar Hamlin collapsed on the field in Cincinnati Monday night.  The Bills confirm the blunt force to his chest put Hamlin into cardiac arrest and at the time of this podcast, it looks as if Hamlin received the best, immediate help you can get and could be ok.  We'll discuss what the doctors call this and why it's so rare.
   We all became news junkies Monday night flipping between our phones and tv channels to gain more information.  Unwittingly, I became a  media critic and it's sad to say each outlet was predictable in how they treated this story.
   Worse injuries, and death, to more famous people have occurred in accidents in the past 48 hours but they weren't on tv.  So those stories apparently didn't happen.  We've become totally driven by only things we can see.
   The GOP is taking over the house, Kevin McCarthy is fighting to be speaker and the new KCI is about to be the most hip, woke airport in America.  Oh, goody!