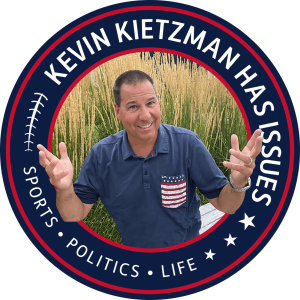 Thursday Feb 02, 2023
KC Star Peddles Hate, Mizzou Hoops Surging, Chiefs Long Injury List, Empty Seats for Royals Owner
   A hate filled column by Dion Lefler of the Star is a shining example of why the left is not really in favor of "inclusion" in America.  Lefler unloads on conservative parents who want school choice by saying these parents believe "slaves were happy" and "LGBTQ people don't exist."  You see, for the left, inclusion means inclusion only for people that vote for Democrats.  Excluding and hating conservatives is fair game and thriving in media.
   The Missouri Tigers shouted "look at us" in a win over LSU, Mizzou's third straight win.  Senior Kobe Brown had one of the greatest college basketball stat lines I've ever seen.
   The first injury reports are out for the Super Bowl and the Chiefs have a giant lead with 10 players listed.  I'll sort through which injuries are a problem and which are not.
   And as the Royals listening tour continues, you have to wonder how much people care.  The Royals owner appeared in front of all kinds of empty seats at his most recent event and that has to be a terrible sign for him.