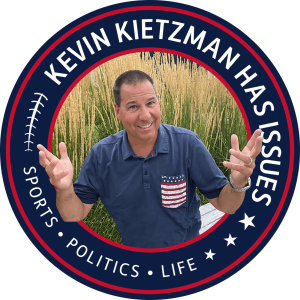 Friday Sep 22, 2023
Murder Charge for KCK Store Mgr, Rand Paul Sums Up War, "Rich Men" Singer Goes Corporate, Leipold Controversy for Truth, CFB Preview and Pigskin Picks
   This week, a store manager at O'Reilly auto parts in KCK, without a weapon, allegedly tried to stop two thieves that left one of them dead.  The details here are not all that well known just yet but the black DA that just charged the white store manager with 2nd degree murder charges says, "race did not play a part in the investigation."  Huh?
   Senator Rand Paul sums up the war in Ukraine and why we should stop supporting it in 60 seconds.
  That viral singer, Oliver Anthony, crooning Rich Men North of Richmond did what he said he wasn't going to do.  He signed a huge record deal with a giant corporation that reps Lizzo and Jonas Brothers.  
   KU coach Lance Leipold is being criticized by media in Utah that cover this week's opponent, BYU, just for telling the truth.
  We'll preview our CFB games this weekend and then Lee Sterling of www.paramountsports.com has this weeks point spread picks.