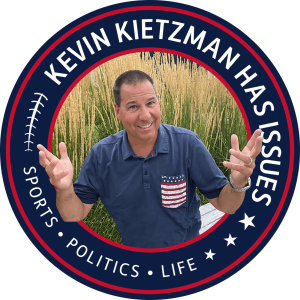 Tuesday Sep 19, 2023
Oak Park HS Trans Queen, Dems Burning Cash, Lib Singer Unloads, Mahomes Gains Power w/Contract, Kelce/Swift Song, Coach Covers Spread
   I was going to downplay the fact that Oak Park High School crowned a boy the Homecoming Queen this weekend because it just seemed too easy.  But now as the story has reached national outlets, those folks have done some digging and learned something even more shocking.
   Losing an $83 million fighter jet is a drop in the bucket for the cash the Dems are burning through.  Their biggest concern now?  Target conservatives with advertising to sway us to keep supporting money for Ukraine.  What a scam... Oh, and it's racist to boot.
   A whacky lib singer says she's leaving country music to sing for the oppressed.  Have fun.
   Patrick Mahomes got a lot more than money with his new contract... he got real power and leverage.  I'll explain.
   Travis Kelce and Taylor Swift may be a thing... so one great KKHI listener decided to ask AI to write a breakup song.... It's awesome!
   The Royals have won 5 of 6, Phil Mickelson pens an amazing letter about his gambling addiction and one NFL coach clearly made a decision to cover a spread for his fans Sunday.