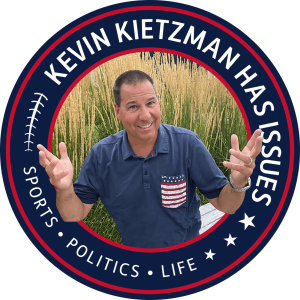 Friday Mar 17, 2023
Self not Self, Kamala Gets in the Way, MU's Big Break, Cats up Next, Mayor Q Brings up Royals to Kansas, Superman Goes MAGA
   Kansas steamrolls Howard so all the analysis from game one of the tourney is Bill Self's interview with Greg Gurley and a disastrous appearance at the game by Howard alumn and (sort of) vice president Kamala Harris.
   Mizzou was terrific against Utah State and catches a huge break facing Princeton instead of Arizona.
  K-State got a good view of a couple upsets and should be ready to rip against Montana State.
   Mayor Q says it could be 10 years before the Royals have a new ballpark and it's still possible that stadium is in Kansas.  He busted that out on www.petemundo.com radio show.
   And DC comics announces the new Superman movie will be an homage to the great way of life in Smallville, Kansas with a script that sounds straight MAGA.